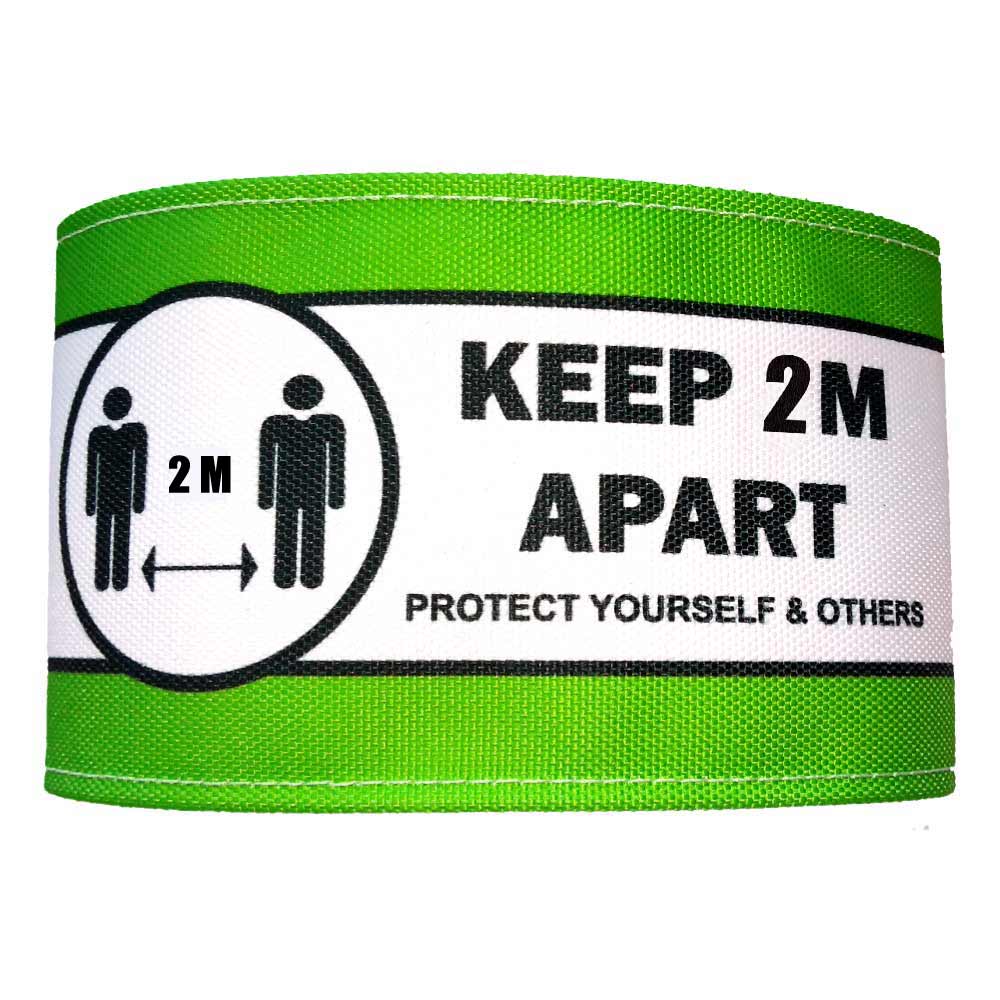 Printed Armband Keep 2m Apart
£7.14 incl. tax*
Armband Keep 2 Metres Apart
Item
KA22892
Availability approx 3/7 days.
Custom made armbands printed "Printed Armband Keep 2m Apart - Protect Yourself & Others" Ideal Social distancing warning identification. Each armband has a fixed elastic closing and available in 5 sizes and 3 colours. Polyester panel 8omm deep x length - subject to size.
No Minimum Orders.

UK Made.
Buy
Polyester Armbands Now!
* Based on residence in United Kingdom. Tax rates for other countries will be calculated at the checkout. Price exclusive of tax: £5.95.