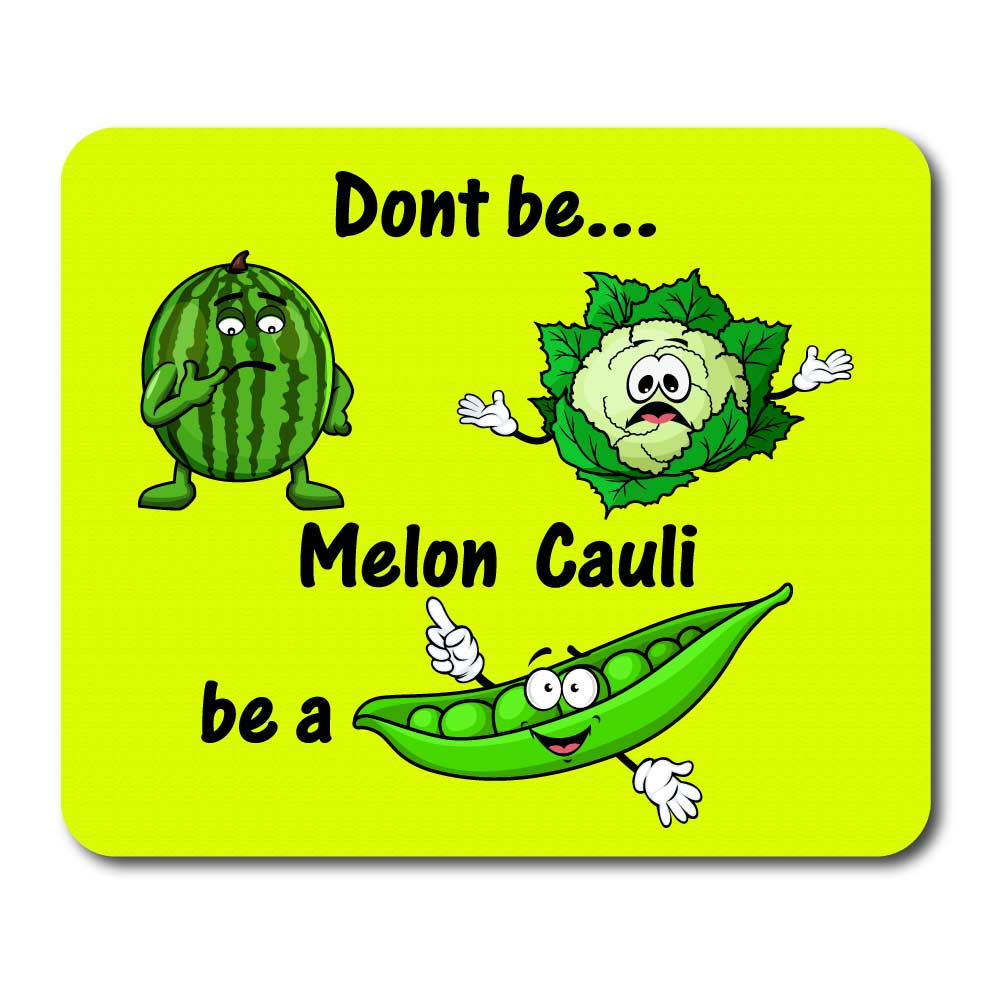 Mousemat with Melon Cauli Logo
£5.46 incl. tax*
Pre-Printed Mousemat with Melon Cauli Logo.
Item mmat03
Availability approx 3/7 days

Pre-Printed 5mm thick mousemat. Rubber mouse mat with a novelty cartoon image. Mouse mat is printed with a comic logo "Don't be... Melon Cauli be a".
Picture of a melon-cauliflower-pea.

Computer accessory gift idea.

Buy mouse mats from just one item.

* Based on residence in United Kingdom. Tax rates for other countries will be calculated at the checkout. Price exclusive of tax: £4.55.