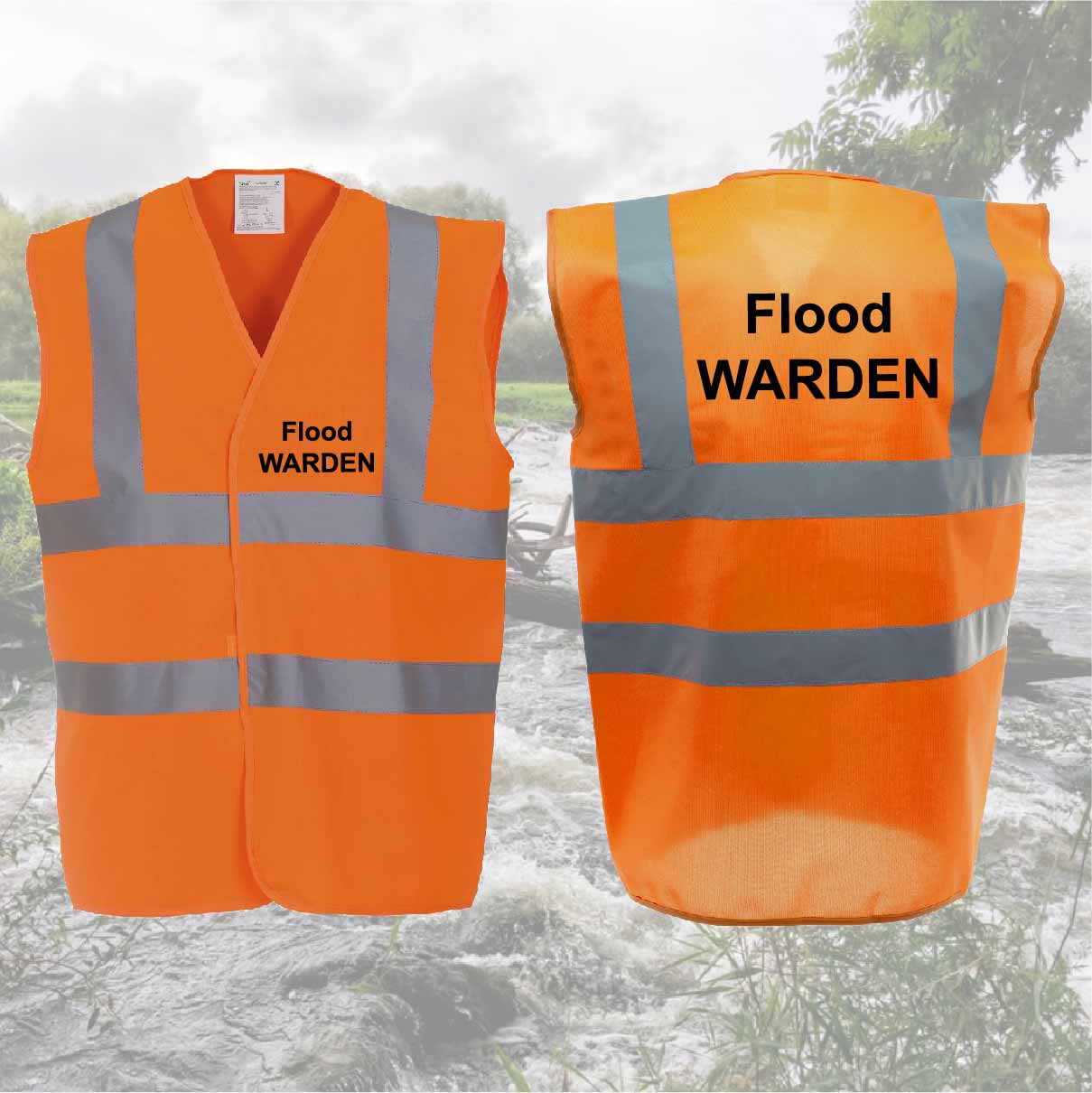 Flood Warden Safety Vest
£7.14 incl. tax*
Flood Warden Hi Vis Vests
Item
HVW100-FW
Availability approx 3/7 days

High visibility 50mm wide reflective tape around body and shoulders of the safety vest. Printed with "
Flood WARDEN
" on the back and front.
Ideal for identifying local environmental volunteers
Yellow & Orange vests Conform to EN471 Class 2
Fabric: Polyester
50mm Reflective tape

Buy Flood Warden's vest no minimum order.
* Based on residence in United Kingdom. Tax rates for other countries will be calculated at the checkout. Price exclusive of tax: £5.95.